American Southwest (May 21-27, 2020)
Tour Information
Experience the best of what the American Southwest has to offer with  a workshop that offers you a huge variety of photographic locations. From the salt flats of Death Valley to the famous light beams of Upper Antelope canyon, it offers some of the most diverse and breathtaking scenery on the planet.  Under the guidance of award winning photo guides, you will get a chance to shoot various locations that provide your portfolio with a dynamic array of amazing landscapes. This unique workshop offers a packed, well-planned itinerary to ensure that you get the most of your visit in the Southwest.
Highlights
Horseshoe Bend and it's 1000 ft drop.
Toadstool hoodoos of Grand Staircase
Escalante National Park in Utah
3 stunning slot canyons
Upper Antelope, Rattlesnake and a private tour of the Secret slot canyon in Arizona
Death Valley National Park in California
Valley of Fire State Park in Nevada
Please note that the full amount is due 60 days prior to tour start
A 3% charge is added using this service. Please contact us if you prefer other payment options.
Included:
Premium hotel accommodations: prices are based on single occupancy rates
Transportation during the workshop in comfortable vehicles
Park permits and entrance fees
Private Secret Slot Canyon tour
Photography tour of Upper Antelope and Rattlesnake Canyon
Award-Winning professional photography guides
Post-processing and editing sessions
Bottled water on the bus for all participants
Welcome and Farewell Dinners
Excluded:
Airfare.
Visa and travel fees (if needed).
Medical expenses (travel/medical insurance highly recommended).
Snacks, meals, and alcoholic beverages (unless otherwise stated as included).
Gratuities for photographer guides, local guides and/or drivers.
Anything else not stated in the inclusive section.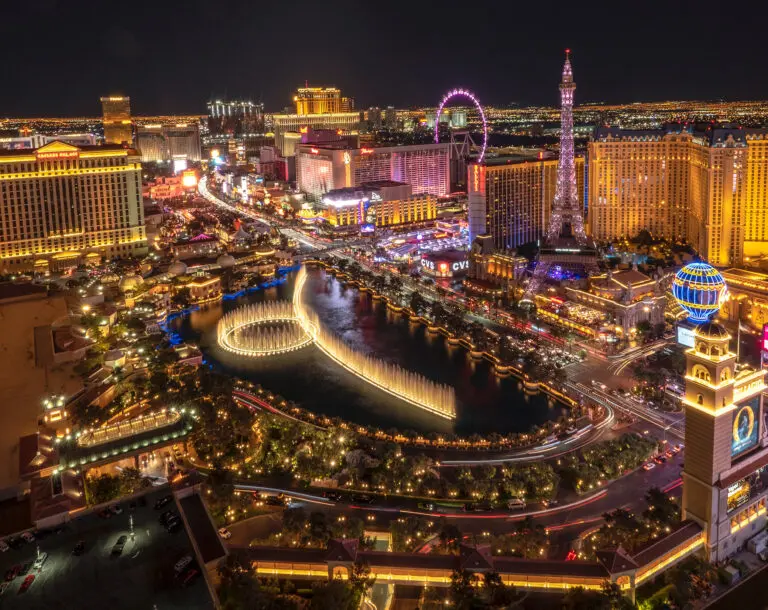 Day 1 
Arrival day (Las Vegas, Nevada)
Highlights: Las Vegas, Nevada, USA, Welcome Dinner
After arriving at the Las Vegas MacCarran airport, you are free to enjoy Las Vegas until 6 pm. At this point, you will meet your guide and group in the lobby of your hotel and head to a restaurant for dinner. Over dinner, you will get to know the people that you'll be spending the next week with and discuss any questions you may have of the itinerary. With a belly full of warm food and eager to get on with the photography workshop, you'll retire to your hotel for the night, ready for an early start the following morning.
Accommodations: Las Vegas, Nevada
Day 2
Death Valley, California
Highlights: Mesquite Sand Dunes, Zabriskie Point, Badwater Basin sunset
Death Valley National Park is a truly unique location and definitely worth adding to anyone's bucket list. It features the hottest, lowest and driest locations in the US while being surrounded by magnificent mountain ranges. We will start our trek with the Mesquite Sand Dunes where we will get a chance to photograph it as the light and wind plays across the dunes. After a short stop at Furnace Creek, we will proceed to Zabriskie Point to marvel at its rolling hills before getting ready for another amazing sunset shoot. This time we will be in for a treat as we explore the salt polygons at Badwater Basin for the perfect patterns to capture our sunset shots with.
Accommodations: Las Vegas, Nevada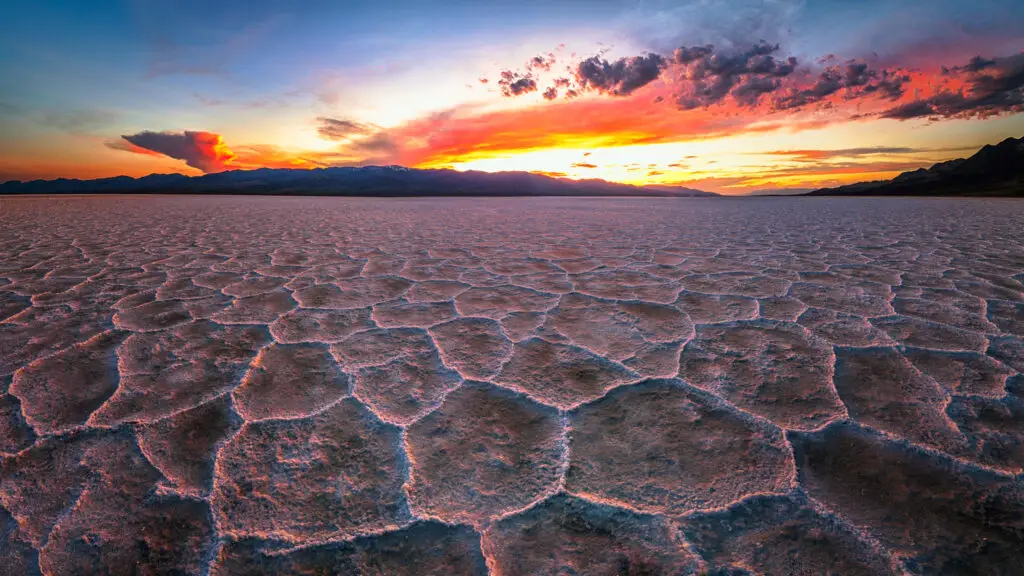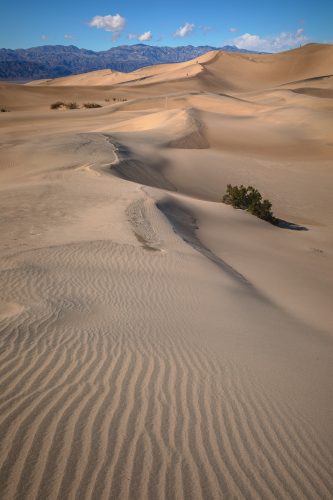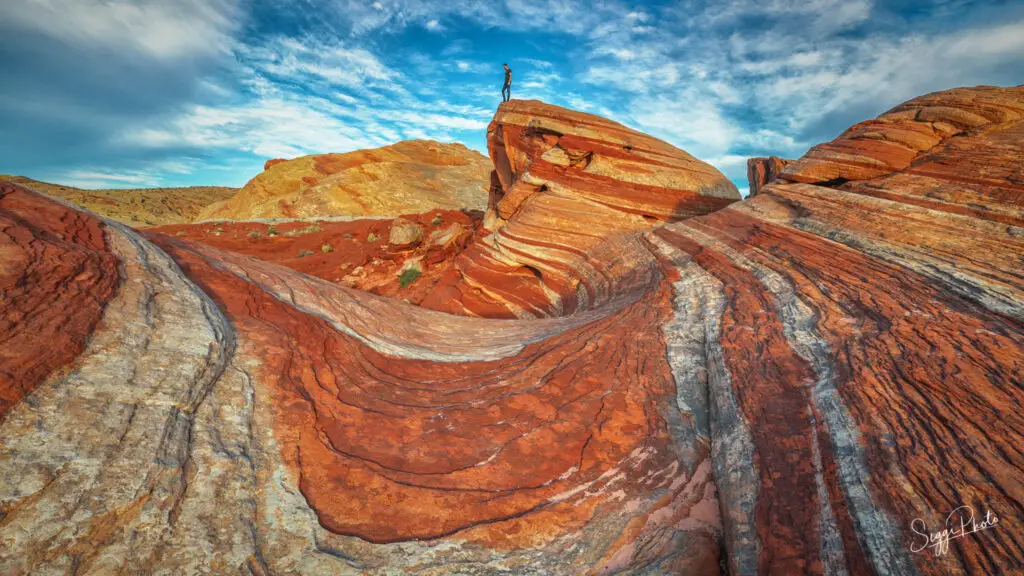 Day 3
Valley of Fire, Nevada and Page, Arizona
Highlights: Sunrise at the Valley of Fire, Sunset at Horseshoe Bend
An early start for the group is a must so that we can make it to an early morning sunrise shoot at the Fire Wave trail at the Valley of Fire State Park. This novel trail is not as popular yet but boasts amazing vistas to admire the sunrise from and abundant leading lines to practice composition techniques. We will visit several more locations in the park including the famed Elephant Arch and Mouse's tank before heading to Page, Arizona.
After settling in our hotel room for the next two days in Page, Arizona, we will make our way for an epic sunset shoot at the iconic Horseshoe Bend. This location offers a high vantage point (1000 ft!) of the winding Colorado River flowing through it.
Accommodations: Page, Arizona
Day 4 
Page, Arizona and Kanab, Utah
Highlights: Rattlesnake and Upper Antelope Canyon Photography tour, Sunset at the Toadstool Hoodoos
During breakfast we will discuss techniques on how to photograph the slot canyons as well as camera and gear safety before heading out for our slot canyon bonanza. You will be in for a treat as we take the 2-slot combo photography tour! After warming up in the ever-winding Rattlesnake canyon, it's time to take on Upper Antelope Canyon, famous for its light beams and magical formations.
Once we have finished photographing these impressive canyons, we will make our way to the Toadstool Hoodoos in Utah (part of the Grand Staircase Escalante National Park), for an unforgettable sunset shoot.
Accommodations: Page, Arizona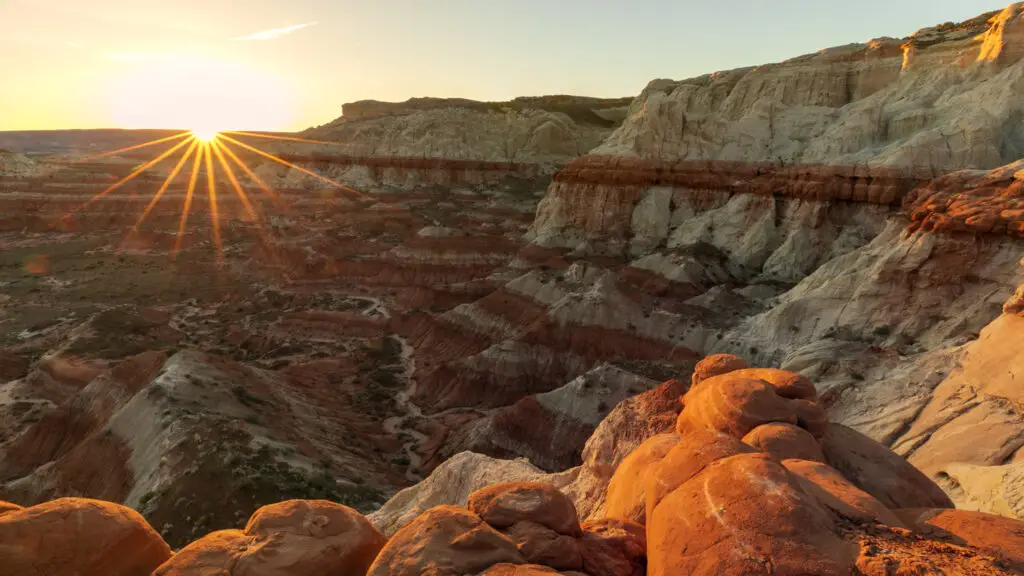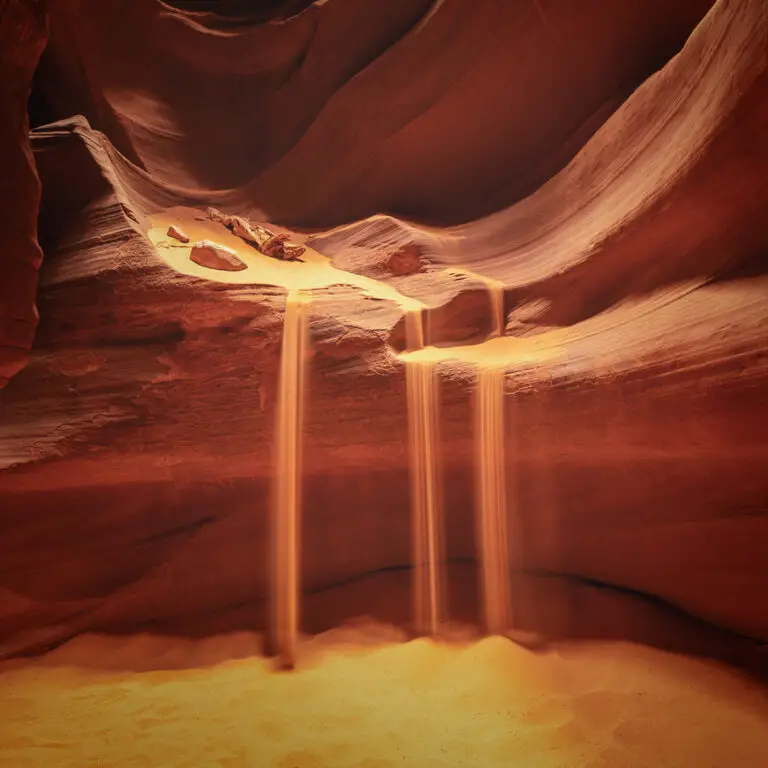 Day 5 
Page, Arizona
Highlights: Breakfast, editing session, Private Secret Slot Canyon photography tour (midday)
After breakfast, we will meet for an editing session where we will go over the shots that are already in the bag. At midday, we will start our exclusive photography tour of the Secret Slot Canyon. This tour is private to our group and will allow us a 1-2 hours of private access inside this lesser known slot canyon. This amazing canyon is guaranteed to leave you breathless as we make our way back to Las Vegas for the night.
Accommodations: Las Vegas, Nevada
Day 6 
Departure Day
Without a doubt, our last day in Las Vegas will be bitter-sweet. We will be heading home with plenty of happy memories and memory cards full of amazing shots.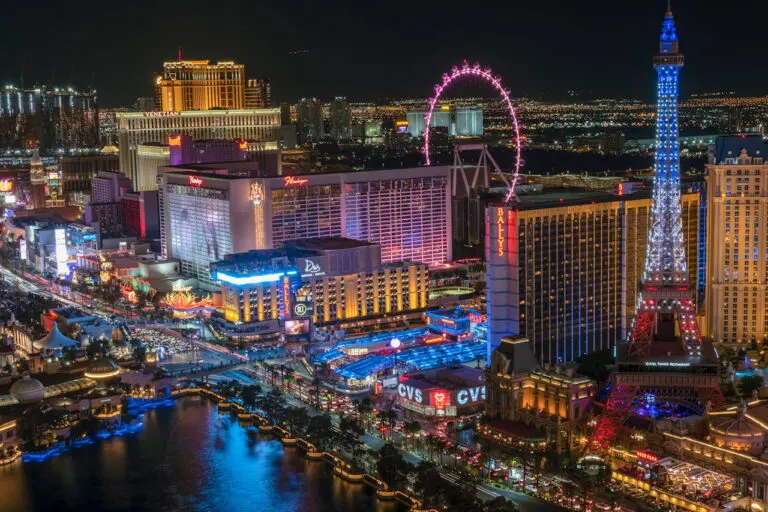 We will be staying in clean, comfortable hotels and lodges throughout this trip. Pricing is based on single room occupancy. Please let us know if you are willing to share a room with another participant to get discounted pricing on hotel rooms.
The southwest US is extremely rugged. Strong winds, rain, mud and wildlife are real dangers when photographing on location. There are several cliffs at locations where we will be shooting at, and these are dangerous as they frequently crumble away and cause rock fall. You will be expected to follow safety instructions to ensure you are kept safe and out of harm's way. Our guides are Red Cross certified for CPR and First Aid. All our vehicles are equipped with a first-aid kit and GPS-enabled satellite beacons for emergencies. We have commercial use authorization permits for the National and State parks we operate in and carry a general liability policy that includes commercial auto insurance.
Due to the unpredictability of the weather, we cannot guarantee that we will be able to visit all the locations on the itinerary. Changes may be made at the lead guide's discretion to accommodate best shooting conditions based on the weather forecast for the week.
Since this workshop is focused on landscape photography and ensuring you get the best possible photos for your portfolio, we will aim to shoot most locations in the best light, which is at sunrise and sunset.
Cancellation and Refund Policy
We strongly recommend you to get a Trip Cancellation & Travel Insurance after booking your trip. If you cancel and the Workshop is otherwise filled, we will refund you the full amount you have paid towards the tuition, minus a $300 service charge. If you cancel and the Workshop does not fill, then you will be refunded according to the following schedule, based on the full fee of the Workshop:
Greater than 90 days from the start date of the Workshop: full refund minus $300 service fee.
75 days or more: 75% refund
60 days or more: 50% refund
Less than 60 days: no refund