France: From City to Coast
Tour Information
From the enchanting city of Paris to the breathtaking coastline of Normandy, this photography workshop will cover some of the most photogenic sites in France.
Join us as we roam the streets of Paris in spring, visit quaint seaside towns and explore the dynamic coastline with its incredible rock formations and unforgettable, historic landmarks.
Whether you're an experienced, amateur or beginner photographer, you will add to your portfolio with an incredible array of images, learning composition techniques with the assistance of an award-winning photo guide in this unique workshop.
Highlights:
Travel, nature, architecture and landscape photography
Famous Paris landmarks including Eiffel Tower, Notre Dame and the Louvre
Experience the spectacular spring tide event at Mont Saint Michel
The dramatic white cliffs of Étretat
Small group size
And More!
Please note that the full amount is due 60 days prior to tour start
A 3% charge is added using this service. Please contact us if you prefer other payment options.
Included:
Professional photo guide
5 days with 4 nights hotel accommodation (based on single occupancy)
Breakfasts at hotel stays during the tour
Transportation during the tour
Entrance fees to select monuments/photo locations
Excluded:
Airfare to/from Paris
Transfer from/to airport in Paris
Food and beverages (other than breakfasts)
Admission fees to attractions not listed as part of workshop itinerary
Visa and travel fees (if needed)
Travel Insurance
Medical expenses (travel/medical insurance highly recommended)
Gratuities for photographer guides, local guides and/or drivers
Anything else not stated in the inclusive section
Day 1 – April 5, 2020
Paris
The workshop starts in the capital city of Paris.
After meeting our guide in the morning, we will spend our first day wandering the cobblestone streets of the city's left bank and along the Seine for an array of photo opportunities including the magnificent Notre Dame cathedral, the incredible Sainte Chapelle with its 1,000 exquisite stained-glass windows that light up in the sunlight, and some lesser-known gems.
There will be free time in the afternoon to explore the city at your leisure before we meet again to finish our day with a sunset shoot of the Eiffel Tower.
Day 2 – April 6, 2020
Paris
We begin the day early with a sunrise shoot at a location that offers one of the most spectacular views of the Eiffel Tower.
Paris is magical in the spring – the days are longer, the temperatures are milder, and the trees are filled with blossoms. As long as the season has been favourable, we will be able to spend time roaming the city photographing the magnolias and cherry blossoms against the backdrop of gothic architecture and Parisian landmarks.
There will be free time in the afternoon to relax or visit one of Paris's many attractions before meeting the group again for a sunset shoot of the famous Louvre Pyramid. We will then make our way back to the hotel as the 'City of Lights' awakens, finishing our incredible day with an opportunity for long exposures of the passing boats on the Seine and the glowing lamps along the many bridges.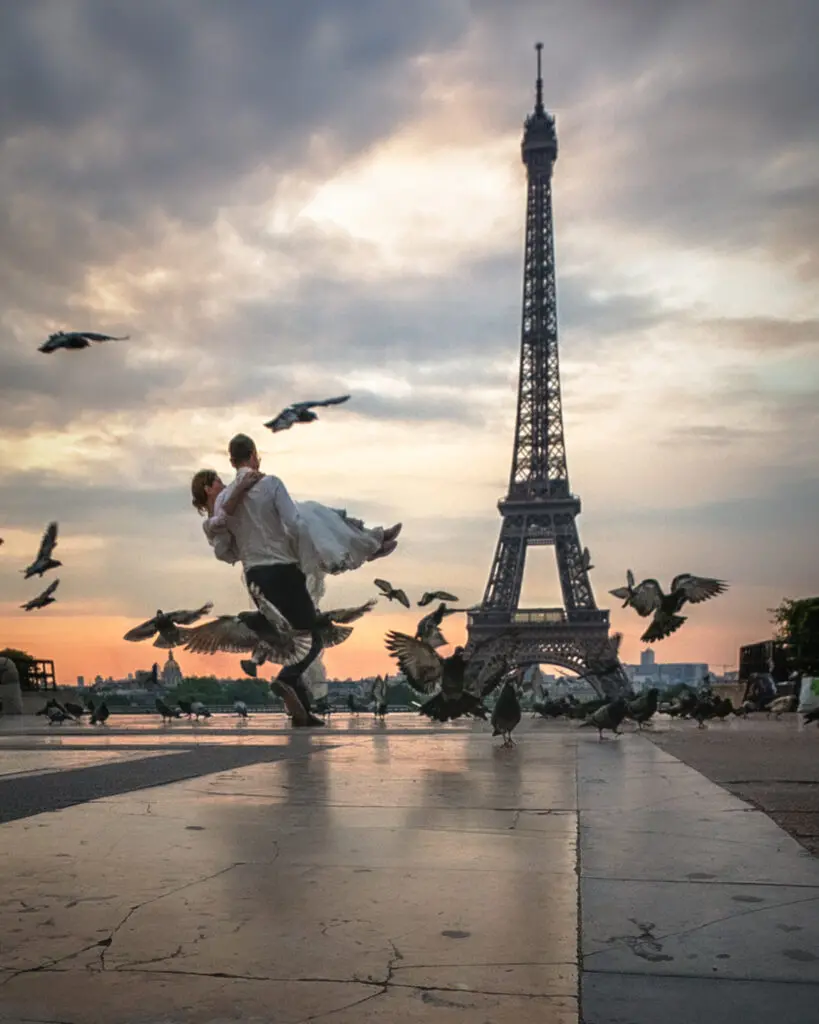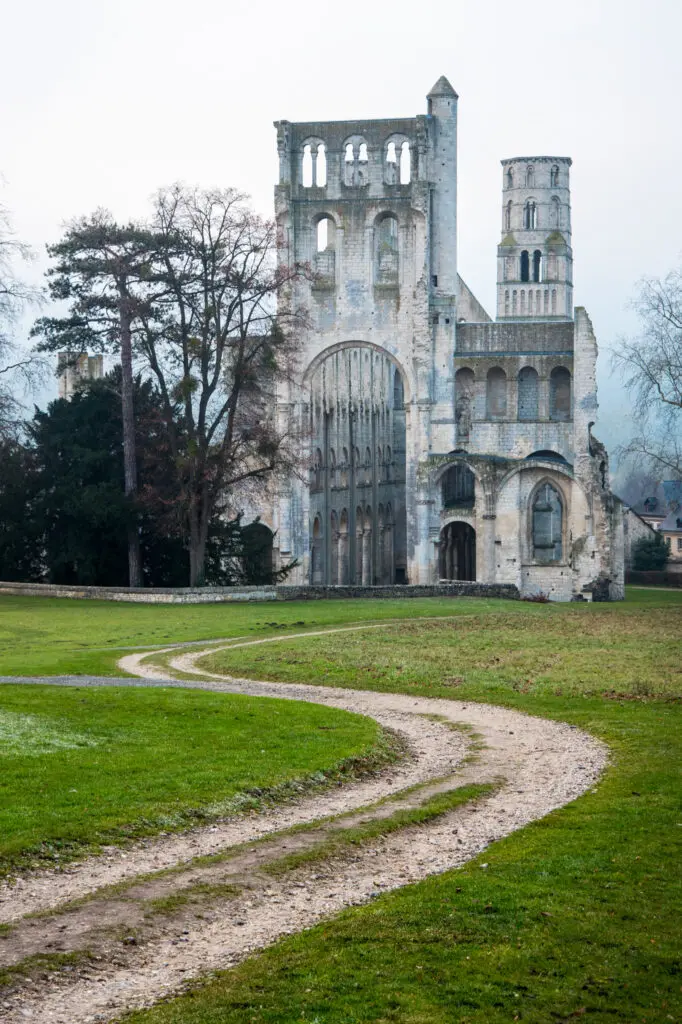 Day 3 – April 7, 2020
Normandy Coast
Today we travel to the Normandy coast.
Once we leave the capital behind, our first destination will be Jumièges Abbey, a 7th Century monastery that is often described as the most beautiful ruin in all of France. Set amid parklands, this historic landmark stands an impressive 46 metres high, with its soaring vaults now open to the skies.
Our final stop of the day will be Étretat on the Alabaster Coast, where rugged, chalk cliffs tower over the Atlantic Ocean. In this photographer's paradise, nature has carved magnificent arches and an incredible needle-like formation that rises 70 metres above the waves. We will spend sunset here before settling in for the night at the quaint seaside town.
Day 4 – April 8, 2020
Mont Saint Michel
Our itinerary over the next couple of days will be flexible in order to make the most of the weather and conditions. 
We will start early for a sunrise shoot back at the Étretat cliffs before continuing our journey along the coast, stopping in Honfleur to photograph the old harbour lined with narrow, colourful slate-roofed houses and fishing boats.
Afterwards we travel to Mont Saint Michel – the breathtaking UNESCO World Heritage Site with its medieval town and Abbey perched high upon a rocky island. We will spend the afternoon here so that we can capture this stunning landmark from the best vantage points.
There will be free time in the afternoon to relax or wander through the medieval town before meeting the group again for an unforgettable sunset and twilight shoot.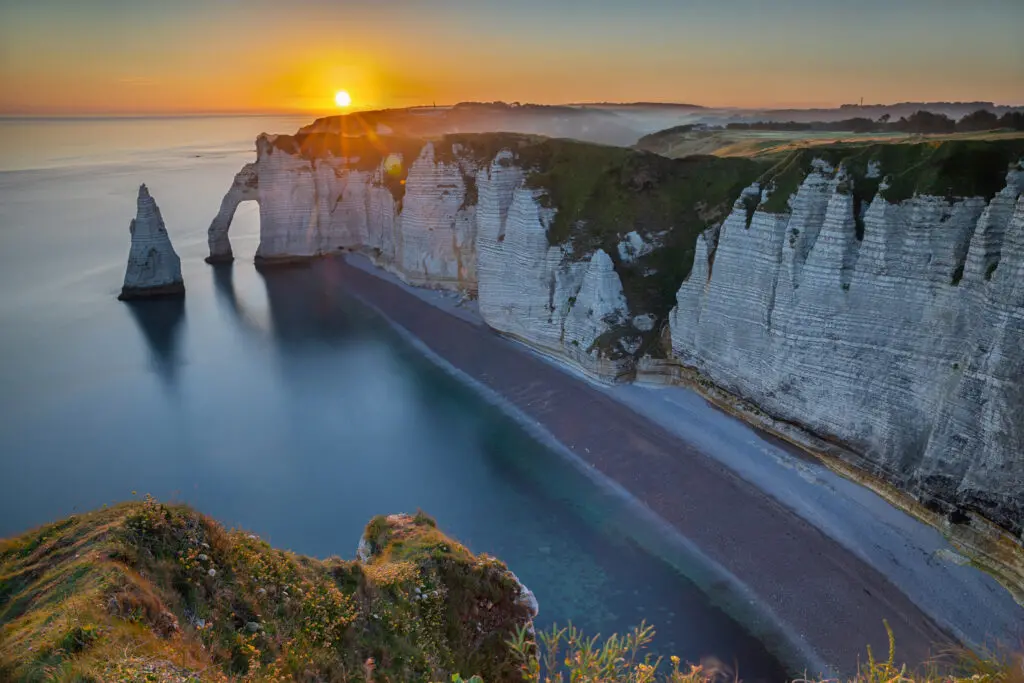 Day 5 – April 9, 2020
Mont Saint Michel
This will be our last day together – but we may have just saved the best for last.
We will begin our day capturing the sunrise at Mont Saint Michel before heading out after breakfast for our final photoshoot which is sure to be spectacular.
The highest tides in Europe occur here, and a few times each year the water rushes into the bay at incredible speeds reaching levels up to 13 meters high which can transform Mont Saint Michel into an island. Our workshop coincides with this spring tide, and so we will spend our time photographing Mont Saint Michel from all possible angles to capture this phenomenon.
We will then make our way back to Paris in the afternoon to the final drop-off location where you can choose to fly home, spend a few extra days in the city, or continue your journey to Amsterdam to join our World of Colors photography workshop beginning 11th April 2020.
Without a doubt, our last day will be bitter-sweet but you are guaranteed to be heading home with plenty of happy memories and memory cards full of amazing shots.
We will be staying in clean, comfortable hotels throughout this trip. Hotel pricing is based on single room occupancy.
Mild to moderate hiking is required to reach some locations.
Our workshop guides are Red Cross CPR and First Aid certified, and we carry a two-way satellite communicator and beacon for emergencies.