Tour Information
New Zealand is a land of immeasurable beauty, barely touched by human hands, and filled with wonder and new experiences.  Come along with us on our 11 day tour, where we will capture majestic glaciers; the chilly and fresh spray of waterfalls; snow-dusted peaks; desolate, sandy beaches; time-forgotten forests;  azure lakes; and embracing fjords.  We will also enjoy a thrilling helicopter tour in the Mount Aspiring region, and relax on a cruise in the heard of the  Milford Sound.  Come join us!
Highlights:
Wanaka and Mount Aspiring National Park
Helicopter flight including snow landings
Mount Cook, Lake Tekapo and Pukaki, Moeraki Boulders
Fiordland with a cruise in Milford Sound
Wild Catlins with its spectacular waterfalls
Image post-processing lessons and much more…
Sorry this is SOLD OUT
Subscribe to our mailing list [here] for more information about workshop dates in 2021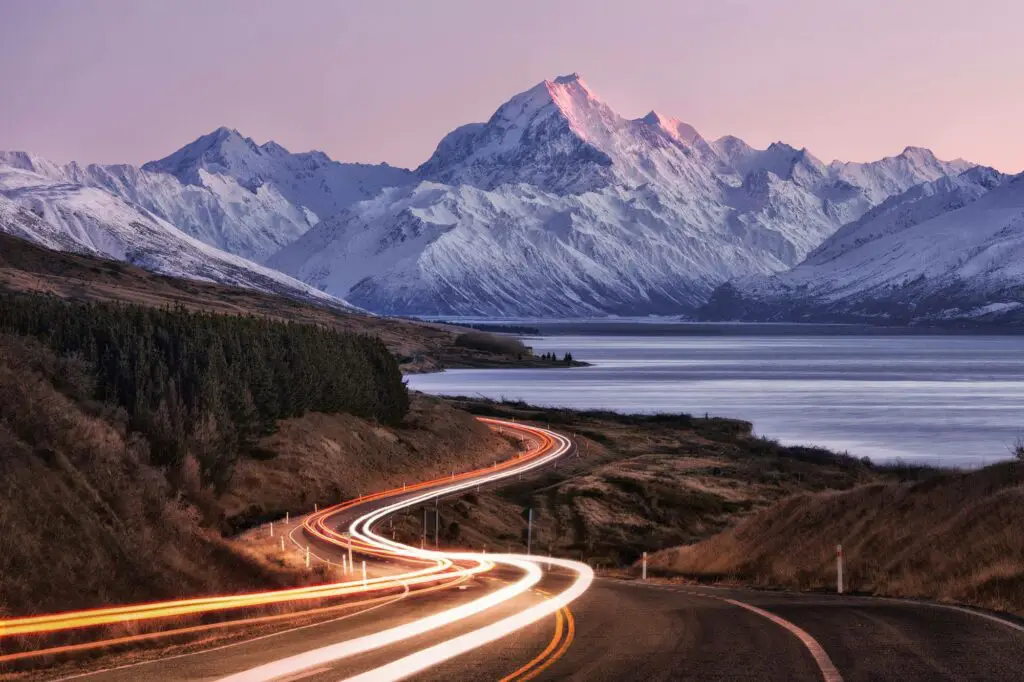 Included:
Two professional photographer/tour guides
10 nights hotel accommodations (based on double occupancy)
Daily breakfasts
Transportation during the tour
Helicopter Flight
Cruise in Fiordland – Milford Sound
Transfer from/to airport in Queenstown
DOC fees and entrance fees to photo locations
Gondola ride in Queenstown
Post-Processing and critique sessions during the tour
Excluded:
Airfare to/from New Zealand
Optional single room supplement of $700 USD per person
Food and beverages (other than breakfasts)
Travel insurance (highly recommended)
Equipment and baggage insurance
Visas (if applicable)
Personal expenses such as laundry and phone bills, etc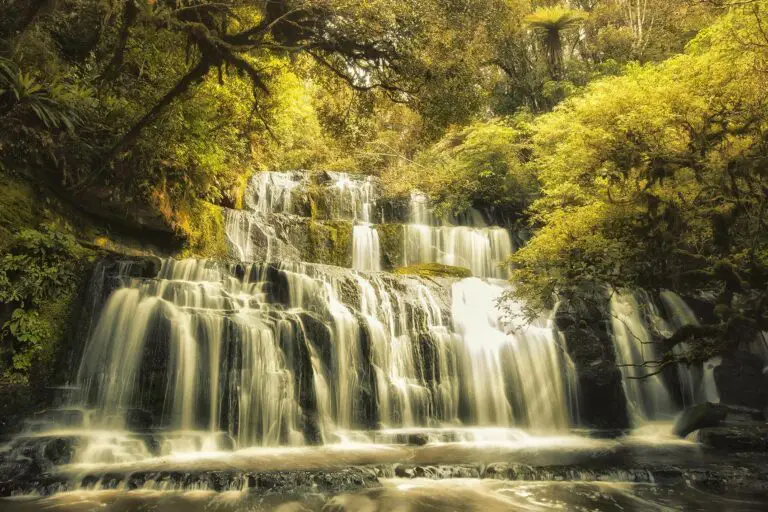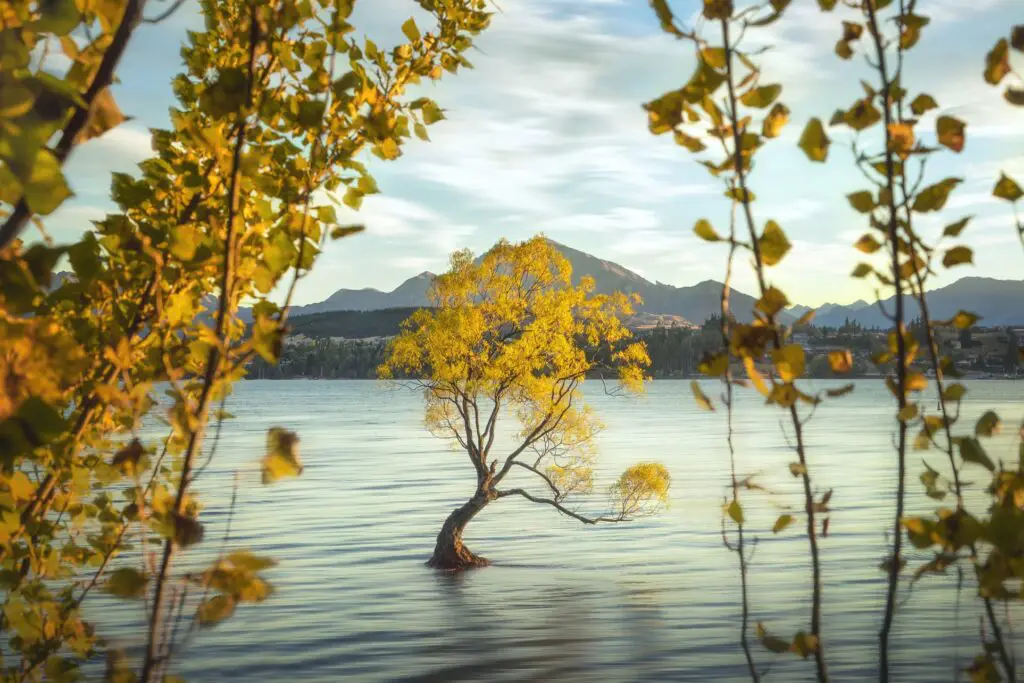 Days 1 to 3
Upon arrival in Queenstown, participants will be transferred from the airport to the hotel.  Queenstown is nestled beside placid Lake Wakatipu on New Zealand's beautiful South Island. It is surrounded by the breathtaking Southern Alps.
We will make our way to the charming lakeside town of Wanaka, where the legendary Wanaka tree will be waiting for us to photograph. Wanaka will be our gateway to the majestic Mt. Aspring National Park. With its abundant wildlife, countless lakes, waterfalls and river valleys, it is no surprise that it is a photographer's paradise.
The next day, we are up for a special treat. A helicopter ride to the snow-covered mountains for an up-close look at the majestic Mt. Aspiring! This would be the perfect opportunity to take aerial photographs of the towering mountains, breathtaking blue glacial fields and countless river valleys. This flight will include a snow landing.
Days 4 to 5
We will make our way towards Mount Cook. Aoraki/Mount Cook or "The Cloud Piercer" is the highest peak in New Zealand and dominates the Southern Alps mountain range. Our scenic journey will include the drive through Lindis Pass, the turquoise beauty of Lake Pukaki, all the way to Mount Cook Village where we will be staying for the night. We will cap off the day by photographing Tasman Glacier – New Zealand's longest glacier.
We will leave our hotel before dawn to make it to the perfect location to shoot the sun rising from behind Mount Cook. We will spend the rest of the day shooting the various landscapes in the Mackenzie region after the sunrise session. The day won't be complete without us photographing the iconic Church of the Good Shepherd located on the shores of blue Lake Tekapo. With very little light pollution, this it the perfect spot for night photography and capturing the Milky Way.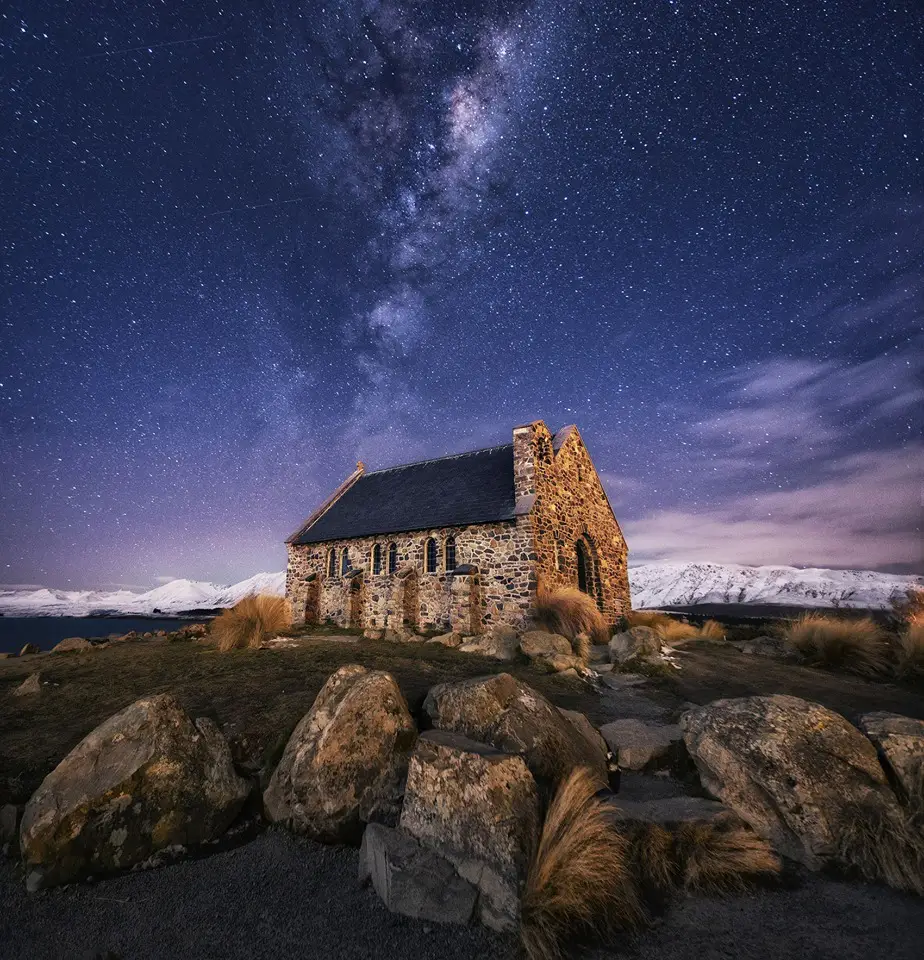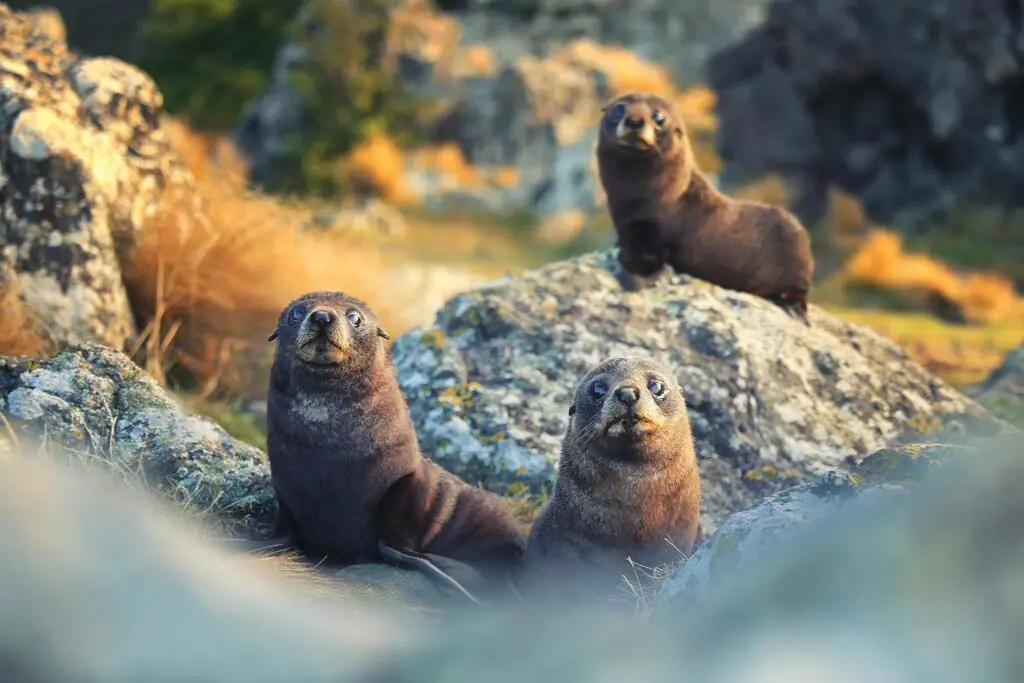 Days 6-8
We will say goodbye to the mountains and make our way to the coast. On the way, we'll be sure not to miss the mysterious Moeraki Boulders – almost perfectly spherical giant stones which date back 60 million years. We will be staying in Dunedin and experience some of its Scottish heritage. We will explore the unique street art by international and local artists, the Victorian style houses and the historic railway station.
Over the following days, we will make our way through the Southern Scenic Route to the wild coast of the Catlins. We will have the perfect opportunity to master long exposure shots of the stunning McLean and Purakanui Waterfalls, as well as photograph the extraordinary wildlife of the south-eastern corner of New Zealand. If we are lucky, we may be able to spot some friendly seals and the yellow-eyed "Hoiho", possibly one of the rarest species of penguins in the world and are indigenous to New Zealand.
Days 9-11
We will move further inland to the beautiful Fiordland National Park, where the lakeside town of Te Anau will serve as our home base. Prepare for a busy photography feast as we drive along the spectacular road into Milford Sound and its stunning mountain views, majestic waterfalls and rich rainforest. We will most like see Kea alpine parrots flying through the air to challenge our photography skills! During this scenic drive, we will also be able to see the mile-high Mitre Peak rising in front of us.
We will board a cruise ship at the Milford Sound harbor to experience the fiord from sea level. This boat cruise will take literally take us underneath the 495 feet high Stirling Falls!
On our last day of shooting, we will return to Queenstown where we will finish our tour with a final sunset shoot from Bob's Peak. Be prepared to experience the panoramic views of Lake Wakatipu and its surrounding mountain ranges from this stunning location.
We will part as friends on the last day, armed with happy memories and memory cards full of new material. We will provide you with airport transfers from the hotel.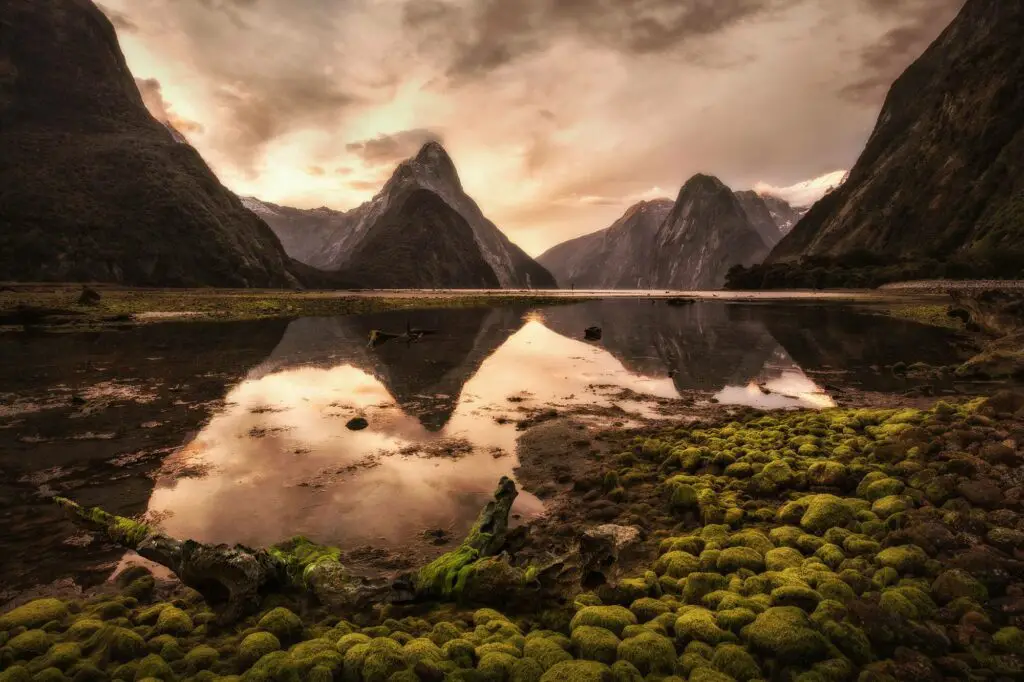 We will be staying in clean, comfortable hotels throughout this trip. Hotel accommodations will include breakfast and pricing is based on double room occupancy. In Wanaka, you will enjoy the scenic views over Lake Wanaka and the Alps that surround it along with the majestic views of Mt. Cook!
Mild to moderate hiking is required to reach some locations.
Our workshop guides are Red Cross CPR and First Aid certified, and we carry a two-way satellite communicator and beacon for emergencies.
Due to possible changes in weather, we cannot guarantee that we will be able to visit all the locations on the itinerary. Changes may be made at the lead guide's discretion to accommodate best shooting conditions based on the weather forecast for the week.
In the event of trip cancellation, we will not be responsible for any refund for non-refundable airline tickets or for any airline tickets purchased by the passenger directly from an airline or travel agent. Please do not book travel to New Zealand before we confirm the course / workshop. A minimum of 5 participants is required for this workshop to take place.