Iceland - 5 Day (Nov-Dec 2019)
Tour Information
This is the essential tour of Iceland.  From the majesty of Kirkjufell on the Snæfellsnes Peninsula, to the iconic sights on the South Coast with it's exciting waterfalls, the Glacier Lagoon, the placid yet breathtaking Diamond Beach, and the geysirs of Thingvellir National Park.  All while tracking Lady Aurora for that one-in-a-lifetime sighting.
Highlights:
Snæfellsnes Peninsula
Kirkjufell Mountain
South Coast
Diamond Beach
Ice Caves
Golden Circle
Aurora Hunting
And More!
Sorry this workshop is SOLD OUT
Included:
Hotel accommodations and breakfast for 4 nights
2 professional photo guides
Transportation throughout the trip, Flybus tickets from hotel to Keflavik airport for departure.
Excluded:
International flights
food
alcohol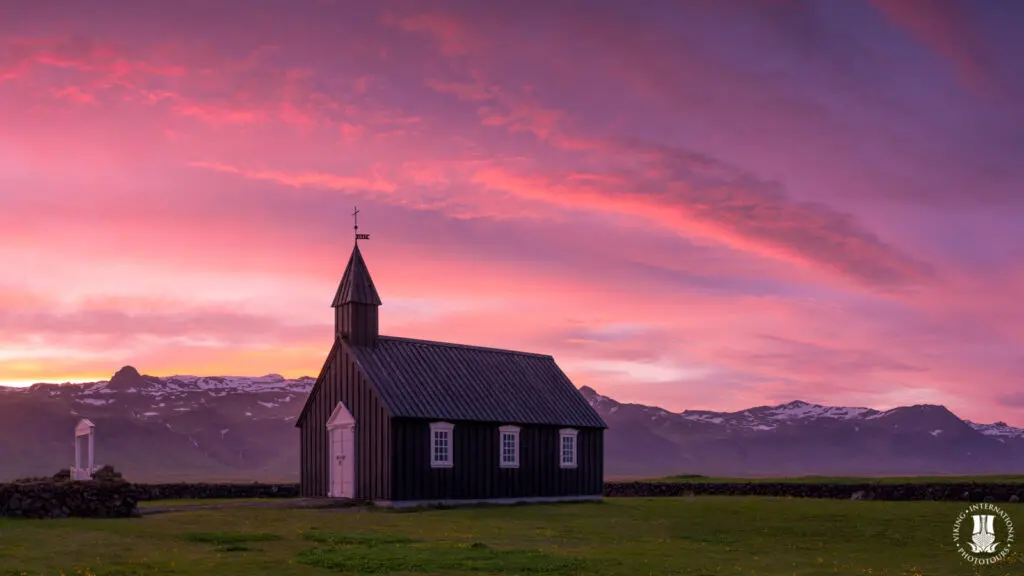 Day 1 – Wednesday(November 27, 2019)
Snæfellsnes Peninsula
Highlights: Budir, Arnarstapi, Lóndrangar, Kirkjufell
We will head west on our first day and make our way to the Snæfellsnes peninsula, where we will be able to shoot one of Iceland's most famous landmarks, Kirkjufell Mountain, with Kirkjufellsfoss waterfall in the foreground. Along the way to the Snæfellsnes peninsula, we will stop to shoot some other iconic locations such as Budir, Arnarstapi, and Lóndrangar.
Accommodations: Reykjavik
Day 2 – Thursday (November 28, 2019)
South Coast
Highlights: Seljalandsfoss, Skogarfoss, Dyrholaey, Reynisfjara, Kvernufoss
We will visit two of Iceland's most visited waterfalls, Seljalandsfoss and Skogafoss. If time permits, we will also visit the lesser known Kvernufoss. We will continue along the South Coast to the black sand beaches of Reynisfjara and the Reynisdrangar sea stacks. We will check for Northern Lights activity and weather forecasts and will adjust the schedule accordingly based on our chances to photograph the elusive Aurora Borealis
Accommodations: Glacier Lagoon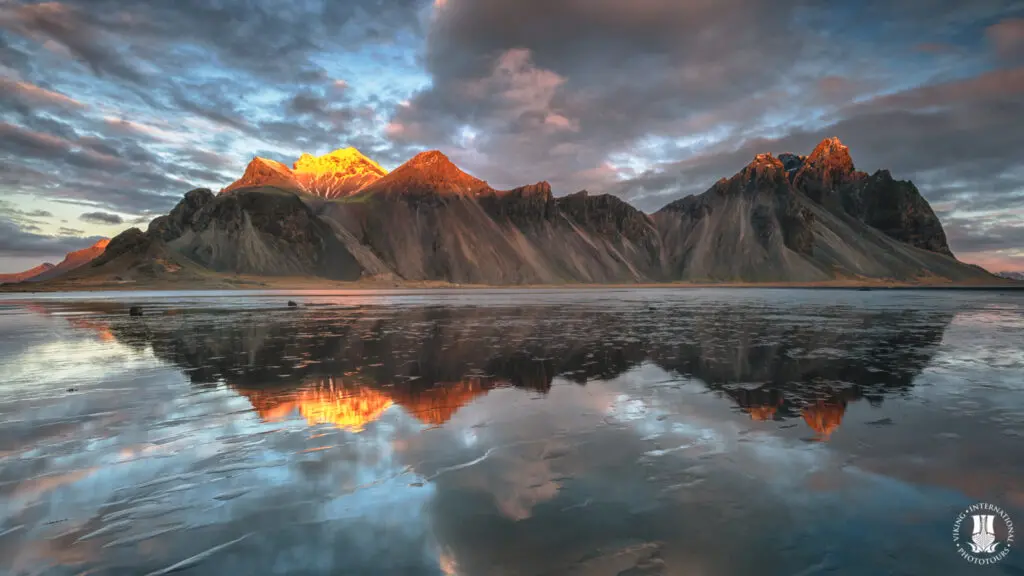 Day 3 – Friday (November 29,2019)
Glacier Lagoon
Highlights: Glacier Lagoon, Diamond Beach, Vestrahorn, Eystrahorn
The group will be visiting the Glacier lagoon, Diamond beach and then driving farther east to visit the famed Vestrahorn mountain on the Stokksnes Peninsula. We will continue to monitor for Northern Lights activity.
Accommodations: Glacier Lagoon
Day 4 – Saturday(November 30,2019)
Vatnajokull National Park and Glacier Ice Cave
Highlights: Diamond Beach, Jökulsárlón, Ice Cave
Weather permitting, we will start at the Diamond Beach and the glacier lagoon before starting our ice cave adventure. We will drive back to west to retire at our hotel for the evening and hope for a favorable forecast for the Northern Lights.
Accommodations: Vik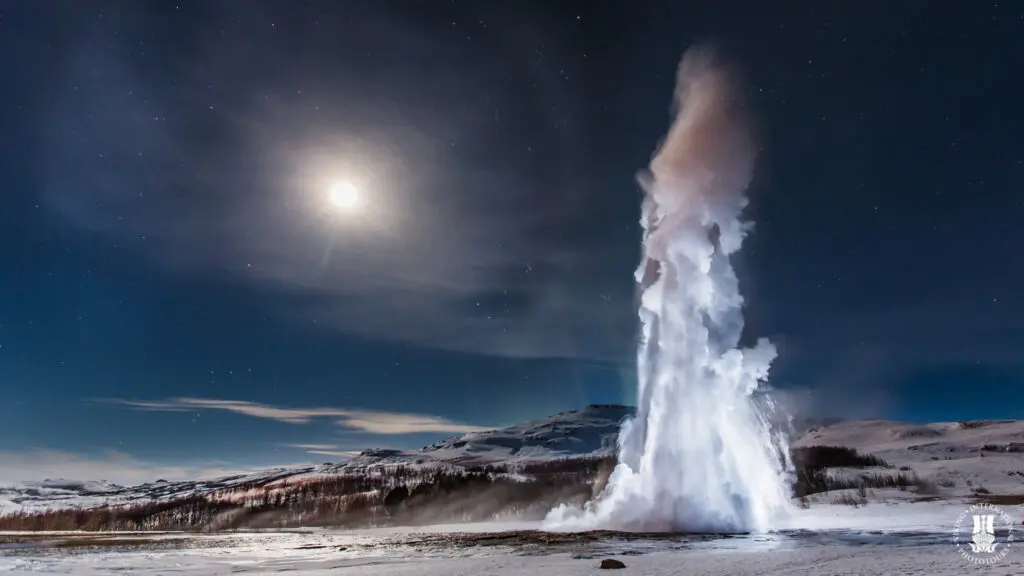 Day 5 – Sunday(December1, 2019)
Golden Circle
Highlights: Thingvellir National Park, Geysir, Gullfoss, Faxi waterfalls
We head back west from Vik to visit the popular Golden Circle. Along the way, we will visit breathtaking waterfalls, like Oxarafoss, Bruarfoss and Gullfoss. We also visit the famous Geysir and the Kerid Volcanic crater before heading back to Reykjavik where we will be saying our goodbyes and part as friends.
Final dropoff in Reykjavik
We will be staying in clean, comfortable hotels throughout this trip. Hotel accommodations will include breakfast and pricing is based on single room occupancy. Please let us know if you are willing to share a room with another participant to get discounted pricing on hotel rooms.
We will check daily for Northern Lights activity and weather forecast and plan our day based on these predictions. If conditions are not favorable for Northern Lights photography, we will use the time for editing sessions and PowerPoint presentations.
Iceland is absolutely stunning from the ground, but it is even more amazing when you get a birds-eye-view of the landscape. If you own a drone, you are welcome to bring it along as there are certain locations where we will be able to fly drones and get some amazing aerial shots (both still and video). Please understand, however that you are solely responsible for your own equipment. Wind and weather in Iceland can be sudden and hazardous, so please use your best judgement and mindful of conditions. Also, as mentioned, Iceland has a lot of drone-friendly places. Please be considerable and respectful of local regulations so these can be continued to be enjoyed by others as well.
Iceland is extremely rugged and harsh. Strong winds, rain and mud are real dangers when photographing on location. There are several cliffs at locations where we will be shooting at, and these are dangerous as they frequently crumble away and cause rock fall. You will be expected to follow safety instructions to ensure you are kept safe and out of harm's way.
Due to the harshness and unpredictability of Icelandic weather, we cannot guarantee that we will be able to visit all the locations on the itinerary. Changes may be made at the lead guide's discretion to accommodate best shooting conditions based on the weather forecast for the week.
Since this workshop is focused on landscape photography and ensuring you get the best possible photos for your portfolio, we will aim to shoot most locations in the best light, which is at sunrise and sunset; this means that some days we will be photographing at night and sleeping during the day.
In the event of trip cancellation, we will not be responsible for any refund for non-refundable airline tickets or for any airline tickets purchased by the passenger directly from an airline or travel agent. Please do not book travel to Iceland before we confirm the course / workshop. A minimum of 8 participants is required for this workshop to take place.
Since this workshop is focused on landscape photography and ensuring you get the best possible photos for your portfolio, we will aim to shoot most locations in the best light, which is at sunrise and sunset.